American Scientific, LLC is a leading innovator, manufacturer and wholesale distributor of hands-on scientific educational products, kits, gifts, and toys for two decades. We provide thousands of products to hundreds of resellers around the globe and our customers include some of the largest educational suppliers in the industry.
We made it our mission to provide science for all. This means, sourcing supplies that are affordable, relevant, offer maximum learning potential, and are exciting to use and teach with! Most of our products come with Teacher's Guides, Student Handouts and/or Product Demonstration Videos that have been created by our staff in partnership with local education experts, to promote and foster education. Along with our supplemental materials, we are also able to provide custom product design and branding services. We are truly a 'one-stop-shop' for all scientific educational projects!
Products
Biology – Products range from butterfly cages, basic tanks, microscopes, microscopy supplies, and prepared slides, to dissecting tools and bioplasts. We cover the basics, as well as advanced biology needs!
Chemistry – Offering supplies, equipment, and kits for a diverse range of tests and experiments.
Physics – Physics is one of the largest product lines in our catalog. We cover this topic with durable and versatile products ranging from magnets and magnetism demonstrations to experiments with motion and sound. This field is truly one of our most exciting fields of scientific study!
Laboratory – Lab equipment, burners, beakers, glassware… you name it, we have it!
Light and Color/Optics – We are proud to offer tools that teach current national science standards and our Optics section is no exception! Here, we offer a myriad of products that are sure to engage students and demonstrate properties of light and color.
Mechanics and Energy – Friction, force, motion, mass, and more! This vast tract of science education offers so many possibilities and we are excited to provide you and your customers with the tools, parts, and equipment to bring it to life in the classroom, and at home!
Robotics – We pride ourselves on being forward-thinking and innovative suppliers, not only supplying products to meet the needs of today but anticipating the needs of tomorrow's classroom! Robotics, as well as other technology, has become one of our main focus areas for new product offerings in the last few years.
A Letter from our President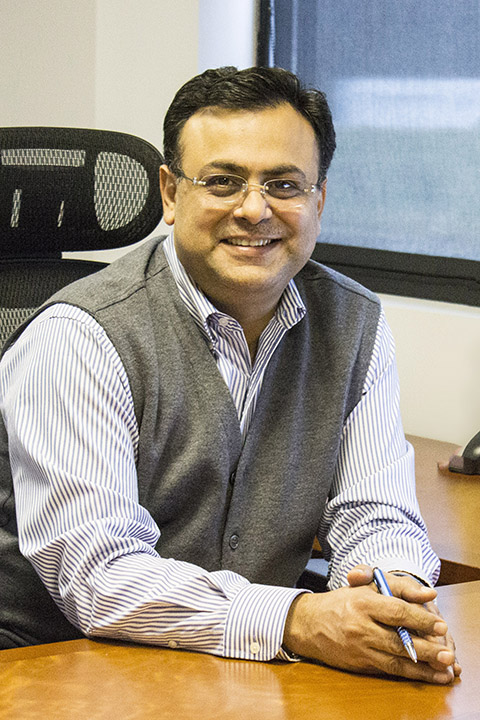 Thank you for visiting American Scientific's online catalog. I am truly excited to share our wide-ranging science products with you. We are known for our great products, competitive prices, and going the extra mile for our valued customers.
Coming from a long line of engineers and educators, I was often frustrated at the lack of science products in the classroom. As I began talking with educators it soon became clear that there was a real need for high quality, affordable science products not readily available to them.
Since our beginnings in 1999, American Scientific has grown into a leading importer and wholesale supplier of scientific educational products. This is due in part that we are not only importers but creators. Our customers know they are able to bring us an idea and we will make it a reality. Working with them on the design we can have them manufactured at very reasonable costs.
Thank you for your interest in American Scientific, it is greatly appreciated!
Sincerely,
Sanjay Sadana
Founder & President